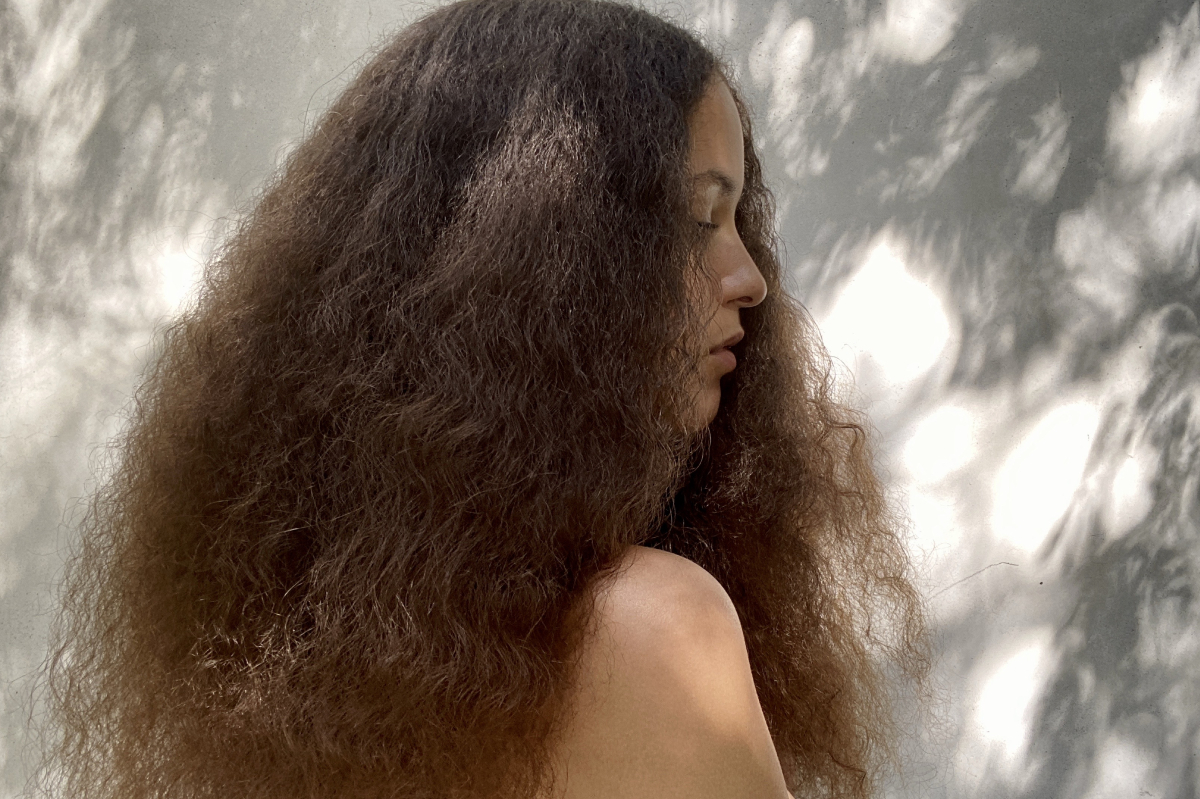 Of all of the submissions for British Vogue's recent RESET landscape-themed challenge, artist and environmentalist Carmen Danae's images not only struck a cord with editor Edward Enninful, but quickly went viral on social media.
In stark contrast to the beautiful landscapes that were submitted, Danae's front cover of a beach in a "protected' national park in the Dominican Republic, littered with plastic waste, was a powerful and urgent reminder of how a different sort of 'reset' is needed.
Your Vogue RESET cover for August 2020 not only caught Edward Enninful's eye, but sparked environmental debate around the world about the very real issue of plastic pollution. When did you first become aware of the environmental crisis we're facing and when did you feel the urge to become an activist for environmental change and speak up about it?
The moment it struck me personally and deeply, and when I became fully aware of the unimaginable extent of the issue, was when I went back to the Dominican Republic for Christmas in 2017. I drove to one of my favourite beaches, Playa Rincon, not far from my grandmother's village, which held beautiful childhood memories for me, and I was shocked to encounter all kinds of plastic packaging remnants, from all over the world, littering an otherwise paradisiacal beach. That triggered the urge to become an environmental advocate and activist.
You've worked as an artistic director, photographer and stylist – has your relationship with fashion changed since you started working in the industry?
Yes absolutely. Understanding the ecological damage & waste that fast-fashion, poor packaging and synthetic fibres bring to our water and natural resources has made me a much more discerning creative.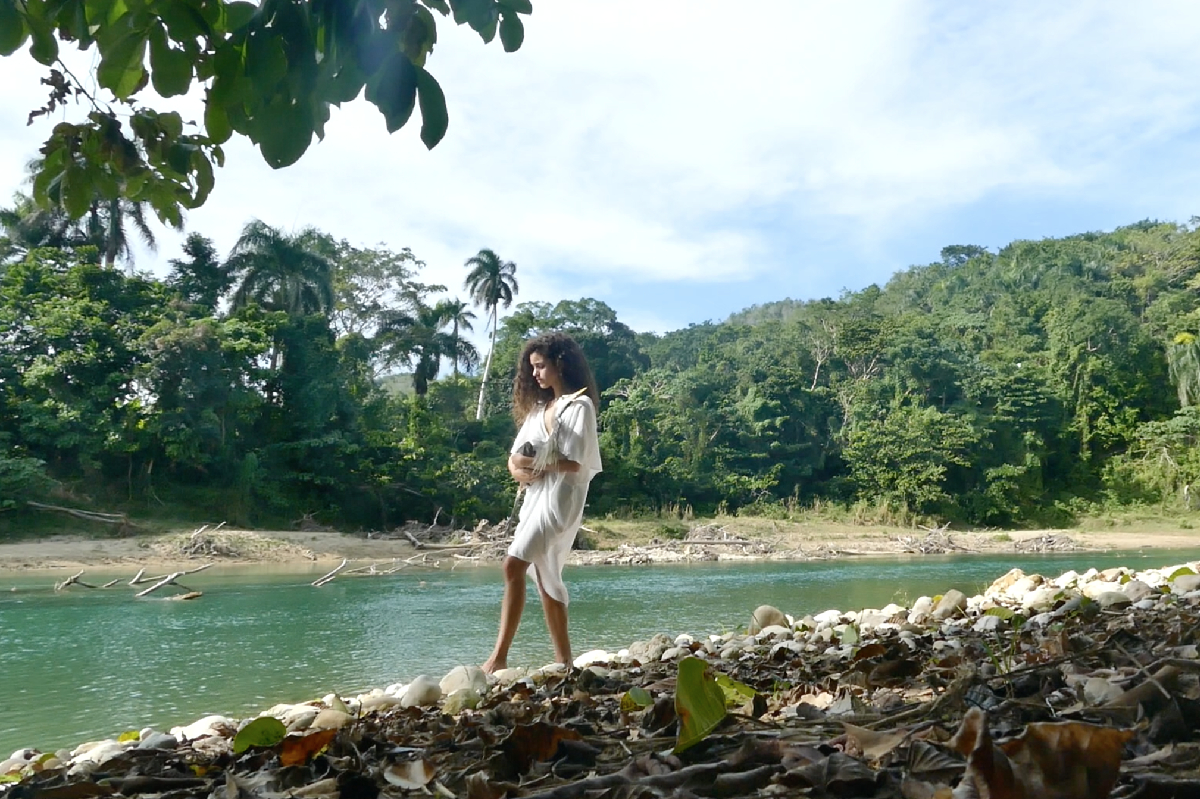 How does your environmental awareness affect your lifestyle choices?
I've become a lot more aware of the consequences of my lifestyle choices; the supply chains of things we buy, the materials used in those products, the carbon footprint of the product, its life cycle analysis… Making changes in our lifestyle is something that we can all do to take better care of our health and our planet. So-called fast-fashion, fast-beauty and fast-food, which are all packaged in single-use plastics, are things that I've been systematically removing from my life.
How do you start your day?
I start my day with a large glass of water with lemon, then I spend about 20 minutes doing my skincare routine. I drink some green tea or black tea with oat milk while I plan my day, then I go for a walk/run with my dog.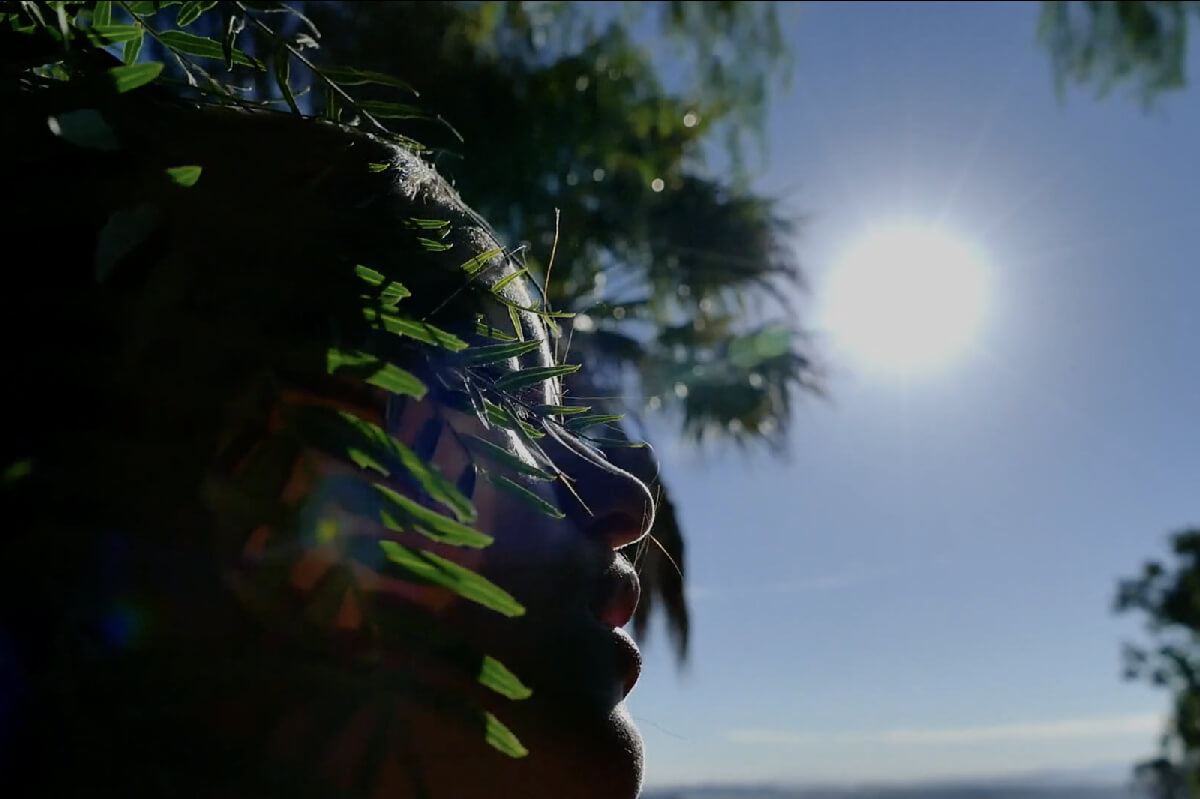 What does your beauty routine look like?
I start with an all-natural oil cleanser in the mornings. I love rose water, I use it on my face daily to fight the dry LA weather. Then I use a serum with cold pressed squalene, and I finish with a UV protector. I keep misting the rose water throughout the day!
What does beauty mean for you?
Beauty, for me, is self-love and empathy.
To be aware of – and care for – the future of the planet and pressing environmental issues can trigger huge stress and anxiety – do you have a coping mechanism to help keep these anxieties at bay?
I do. I carry the weight of the climate crisis we're in, I grieve for the millions of species that are going extinct, for the loss of the world as we know it. I think that feeling sadness is a healthy and necessary reaction to what is happening. However, it's not good to remain stressed and anxious because they don't lead to actions and solutions. When I feel stressed or anxious, my coping mechanism is to disconnect from the screens and dive into music, books or meditation.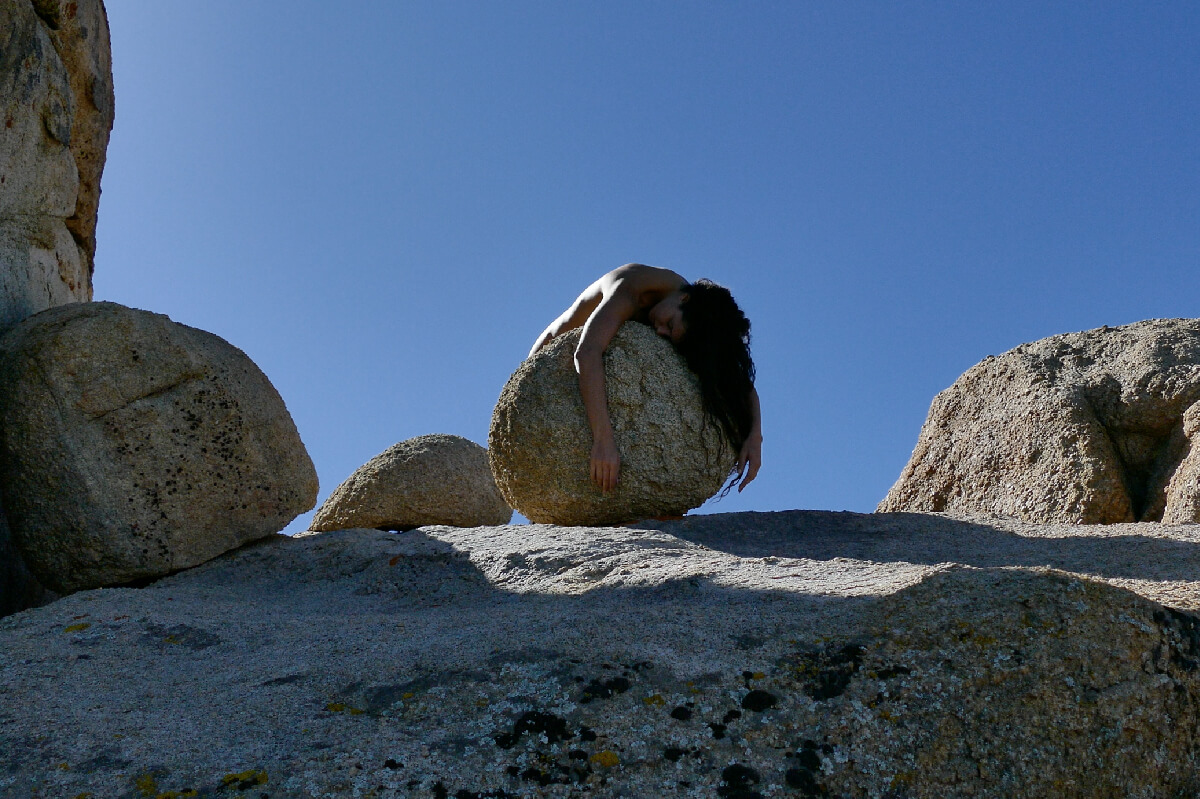 Who inspires you?
I'm inspired by nature first and foremost, its fauna, flora, and patterns. But there also are many people who have inspired me and continue to do so, including Bucky Fuller, John Cage, Ana Mendieta, Audre Lorde, Godfrey Reggio and Pauline Oliveiros.
Where would you advise someone to start who is interested in changing towards a more sustainable and environmentally-aware lifestyle?
I would urge them to exercise their right to vote for a candidate who has a solid climate action agenda to reduce GHG emissions. I would also advise them to switch to an organic and vegan diet. It's not necessary to be a "perfect" vegan, you can still have meat if you feel like you need to, but if more people drastically reduce their meat consumption, it would make a huge difference. I would also advise them to stay away from fast-fashion, fast-food and fast-beauty products. Last but not least, move your life, investments and business away from fossil fuel dependency and towards renewables.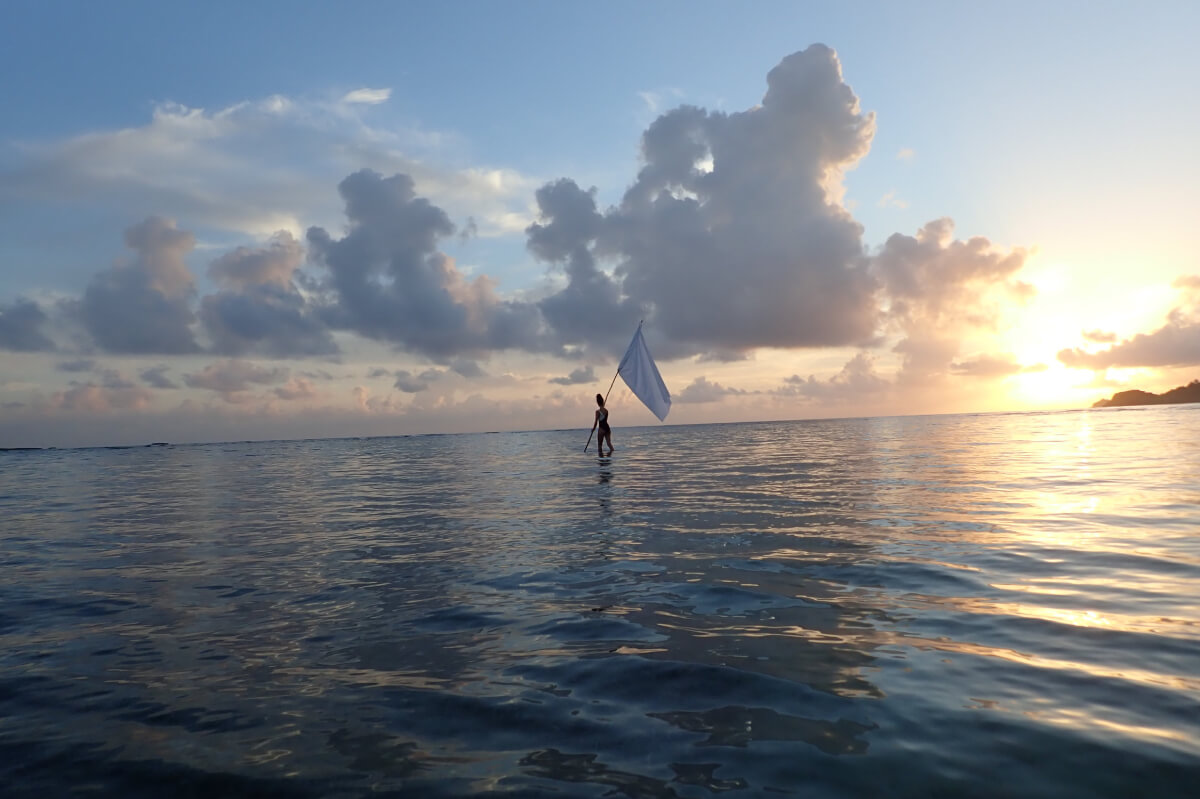 What is your vision for the future?
If we remain "business as usual" and we don't reduce emissions of greenhouse gasses, halt deforestation and protect the ecosystems that capture and store CO2, we will be leaving behind a world unrecognizable and uninhabitable. It would mean complete ecosystem collapse, where the extinction of pollinators will leave billions of hungry people around the world, mass migration due to sea-level rise and extreme temperatures...even war. The vision, however, that I'm fighting for is a world where we stop the destruction of nature, where we put people's health and wellbeing over greed, a world where we value our clean water and air as our basic human rights, a world where children will get to see coral reefs and where animals are not treated with cruelty. A world without racism and without apathy. It will take a lot of love, commitment and systemic change to eradicate our capitalist dependence on fossil fuels, but let us not forget that only 100 companies are responsible for 71% of global GHG emissions! We have the power and the obligation to stop the destruction and transition to a more prosperous world with an economy powered by renewable energy. The technology is already here, all we need to do is harness it for good.
 All imagery ©️ Carmen Danae