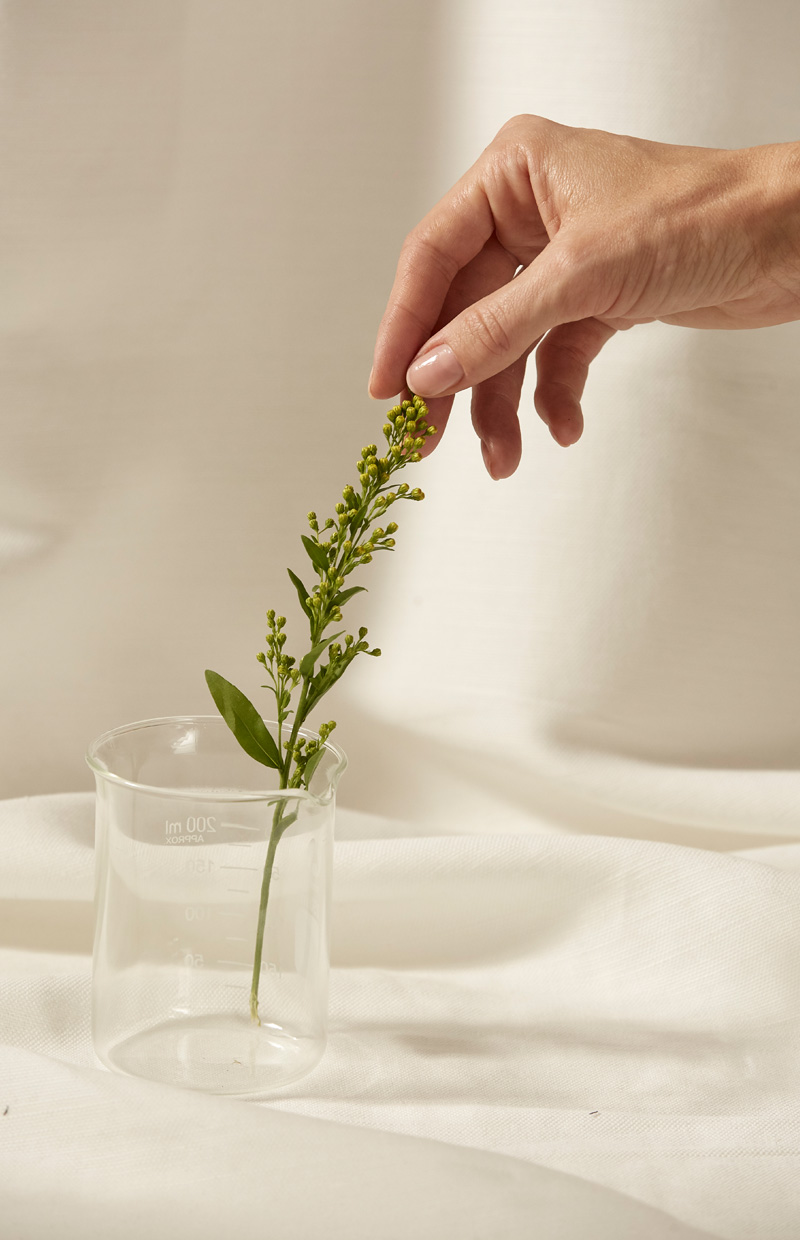 Vanderohe's ethos is founded upon 3 driving forces:
To cross skincare boundaries with universal, multi-correctional products.
To go the extra mile for the highest quality ingredients.
To ensure that all products are as good for the planet as they are for you.
Our products are not designed for skin "type" or to sell an unnecessary multi-step routine; they are deliberately created to be universal and multi-correctional - eliminating the need for anything else and reducing the multi-step skincare routine to the number one product for any category. Each one of our formulas is defined by superior purity.
The story of Vanderohe has been shaped by scientific studies into the provenance of ingredients. Research has proven that plant oils sourced from plants grown in their native soils, farmed organically or grown wild and handled post-harvest with the utmost care have significantly stronger therapeutic qualities with more potent benefits. We are dedicated to creating only the highest quality and most effective products.
Meticulous research has gone into finding trusted producers, certified by the strictest requirements of organic farming, involving frequent and consistent monitoring and inspection.
We will only ever use certified organic or wild-crafted ingredients. This is essential in order to create the purest and most effective product, untainted by chemical additives. In this way, we are choosing oils whose farming helps to build soil fertility, minimise pollution and damage to the environment and that respects animal welfare. Where an ingredient is not certified organic, it is because that plant only grows wild, and in this case it will be certified pure and wild-crafted.
All our products are handcrafted in London. Our ingredients and products are never subject to animal testing.
* We are beholden to natural to seasonal changes in crops and production. Slight variations in colour and scent are part of the products beauty and uniqueness and a reflection of our non-synthetic nature and 100% plant ingredients.
OUR STORY
The story of Vanderohe is a tale of trust and transparency, born out of founder Olivia Thorpe's dedication to integrity. After graduating from Oxford University then pursuing a successful career in finance, Olivia's path took a different turn when she developed severe allergic dermatitis. With her skin raw and resistant to medical treatment, she embarked on a healing quest and after two years of meticulous research into the chemistry of organic plant oils, and pregnant with her second child, she created an oil blend that healed her condition where all else had failed.