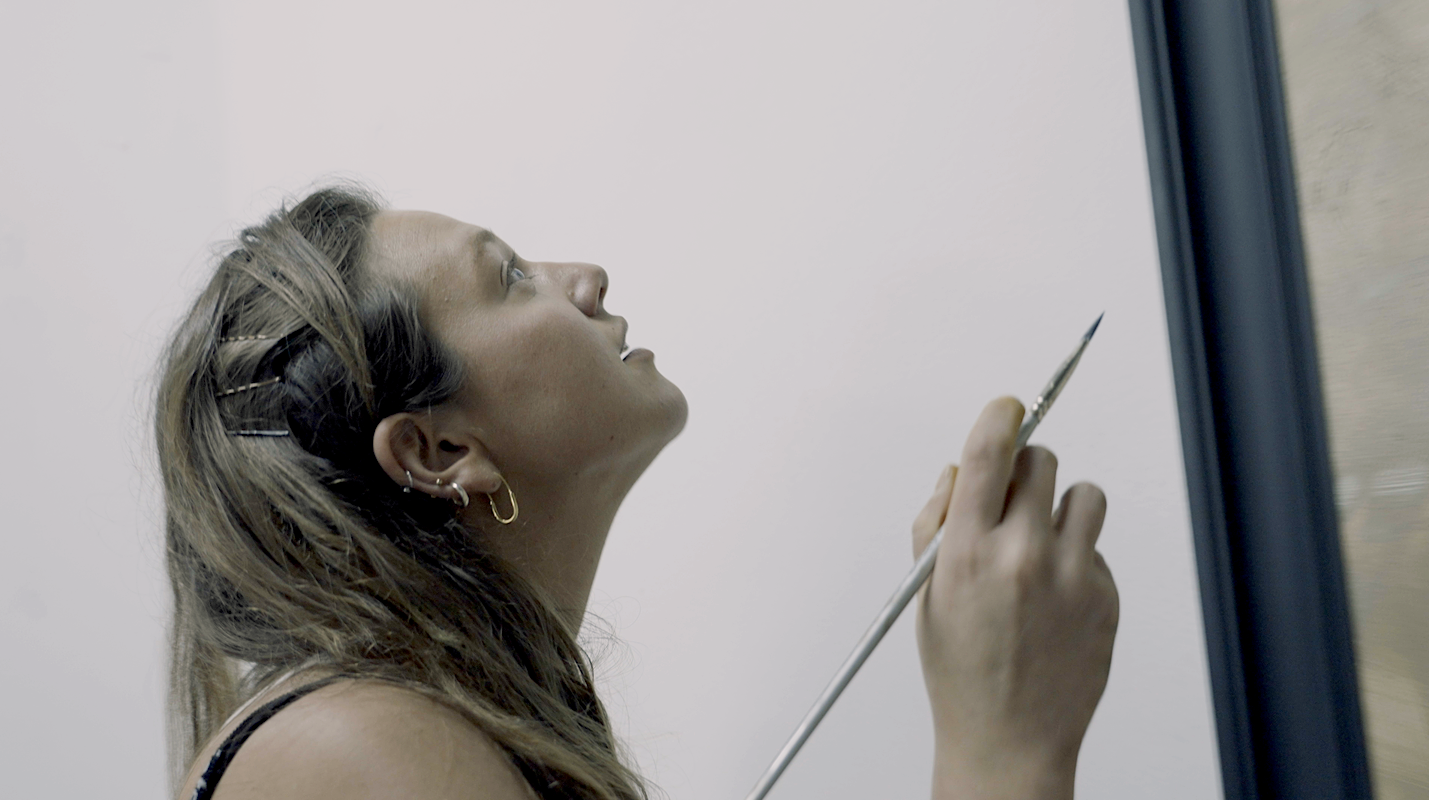 Meet London-based artist, Pie Herring, whose current exhibition 'Fortitude' marks her solo debut, inspired by - and reflective of - the effects of the pandemic and the importance of thinking beyond boundaries. 
When did you start to paint and what drew you to figurative art?
Painting became a form of expression for me when I was in secondary school. I took over a shed at my parents' home, and much to their displeasure, I coated the walls in spray paint and filled it with all the arty junk I could get my hands on. I was naturally drawn to painting representational objects and this led me to taking life drawing classes, which started me on my journey into figuration.
Tell us a bit about your recent trip to Kenya and how it developed into your recent show Fortitude?
I was lucky enough to be invited to Kenya by an organisation called Lewa. Lewa is a conservation and wildlife park in the Northern region of the country, which relies on income generated from tourism to help protect its animals and conserve the land. The organisation strongly invests in the low-income communities surrounding its park, giving them access to water, education, medical care and more. Lewa reached out to me as they wanted a team of creatives to spend time on the park and tell the story of how the pandemic and the lack of tourism has impacted the local inhabitants. I ended up spending 6 months in Kenya, creating 7 large paintings, three of which were exhibited in a group show in New York throughout September. The aim of the show was to raise awareness and funds for Lewa. Fortitude is a chance to see the entire collection together for the first time. The pieces are displayed alongside a body of work which I've developed since being back in London. This has meant that the show comprises twenty original artworks, which have been created during a year of painting across two continents.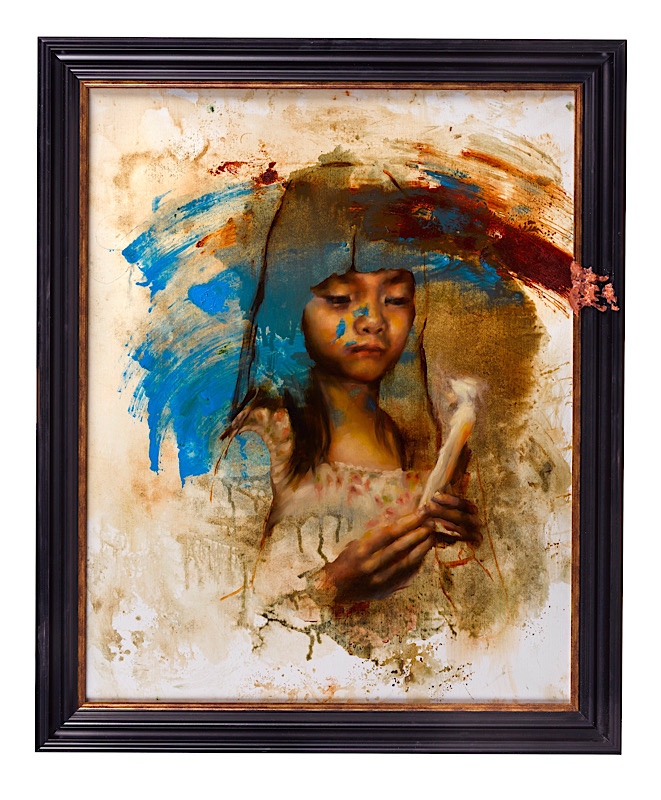 Fire Made Us Human, 2021, oil on canvas
How has the pandemic affected your art?
As an artist, I spend a lot of my time alone in my studio. I am grateful to have had access to my studio during the Covid lockdowns - it gave me the chance to paint completely unencumbered for a long period of time and my work has transformed over the last two years as a result. I have naturally shifted away from large-scale portraiture to multifigure scenes, full of patterns and props. Having more time gave me confidence to explore my process further; my figures are becoming more de-constructed by the day and I am playing with abstraction. Prior to the pandemic I was creating fully rendered images from corner to corner on canvas. I guess that pressure to be producing and selling work grounded to a halt during the pandemic, which enabled me to play about more, with less restriction.
Where would you most like to see your paintings?
The most I hope for is that my paintings are given a life beyond the studio; wherever the setting, I hope that the owner can feel as strongly connected to the piece as I am.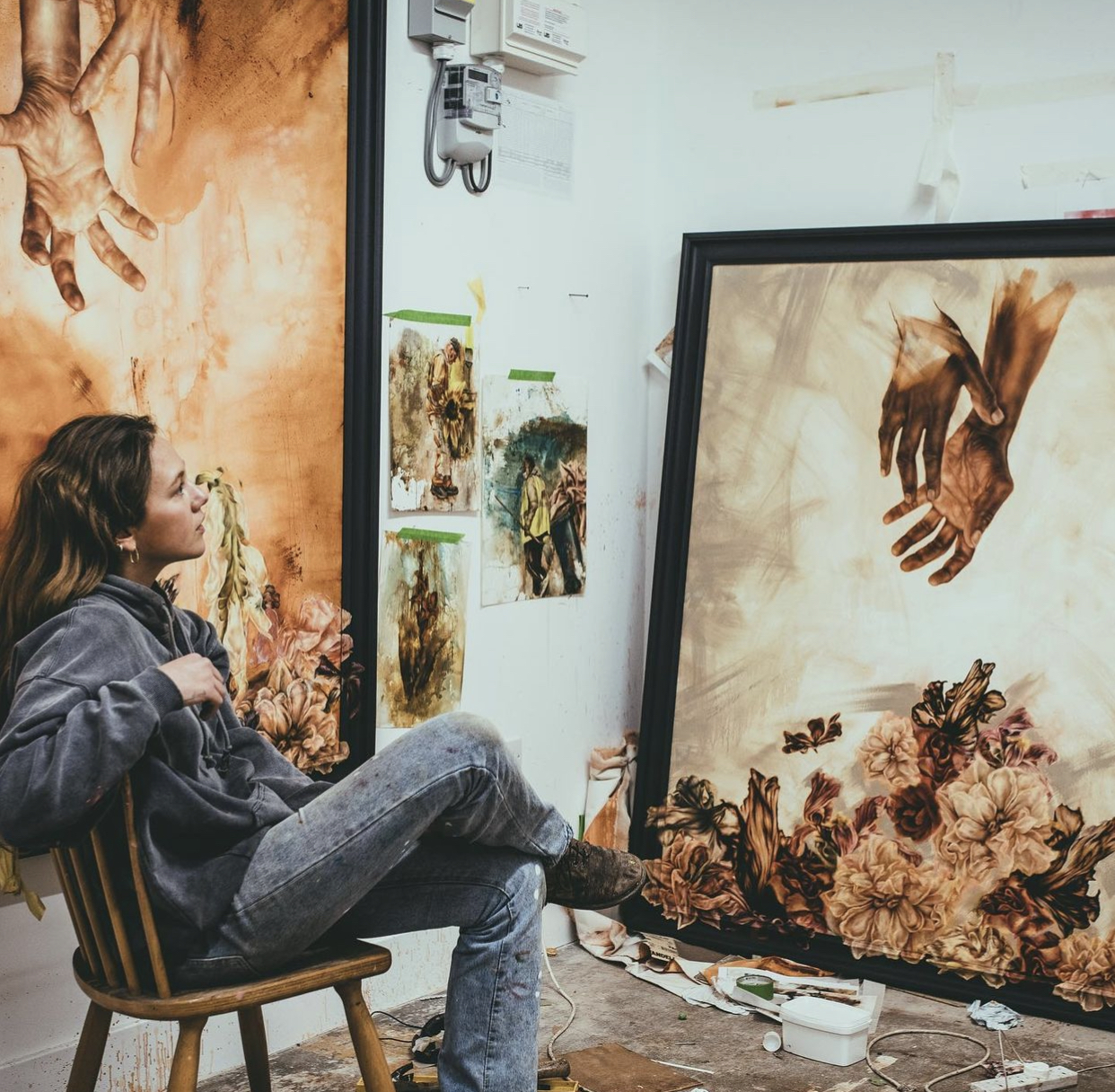 Which artist do you admire the most?
Ah! So tricky. It may not come as a surprise that most of my favourite artists are painters. I most admire artists who have a distinct and fascinating handling of paint. When I see this in action, I often find myself drawn right up to the painting - as close as possible to the work - examining how each stroke came about. I am completely taken by artists such as Jenny Saville, Flora Yukhnovich, Francois Bard, and Justin Mortimer, and that's a very condensed list!
How do you define beauty and how do you try to reflect that in your art?
My vision of beauty is very much defined by my experience in Kenya. Beauty, for me, comes in the form of innocence and selflessness. When I was painting children in the aftermath of traumatic experiences; at protests, vigils or memorials, the sheer innocence of them was what I wanted to reflect as something beautiful amid the sadness - to share that urge to love and protect them. Selflessness defined almost everyone I was fortunate enough to paint in Kenya. The purity of spirit of people who have so little themselves, and yet give any surplus straight back into their community to provide for others.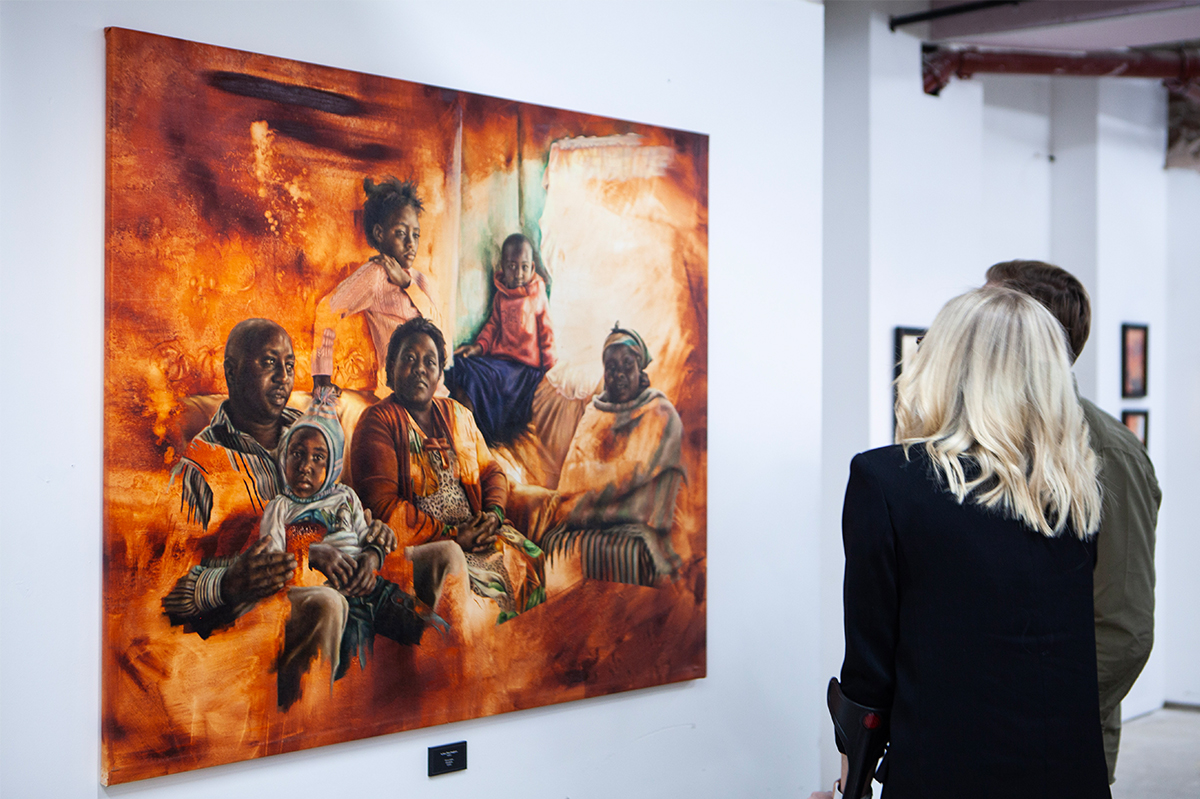 To Have Three Daughters, 2021, oil on canvas
What is your personal favourite work of art?
My favourite piece hanging in Fortitude would have to be To Have Three Daughters. The reference photo I used for the painting was a somewhat chance encounter. It was taken when we were huddled indoors waiting for the rain to stop so that we could commence with the intended photo-shoot in their farmyard. The family had not been able to sell many of their crops due to the lockdowns and I originally thought this would be the narrative for the work. However, after the shoot I was surprised to be taken aside by Daniel, who is the father of the Ndereba family. He shared with me the anxiety he was currently feeling for his daughters, in particular his eldest daughter. His fears came about due to the rise in teenage pregnancies in his community because of the Covid lockdowns. Not only did I too feel a sense of protectiveness towards the girls, but I felt honoured that Daniel was able to confide in me. When looking back at the images we'd shot together I felt the scene in the living room captured this moment perfectly and this was due to the lost gazes of Daniel and his eldest daughter. I had to paint it!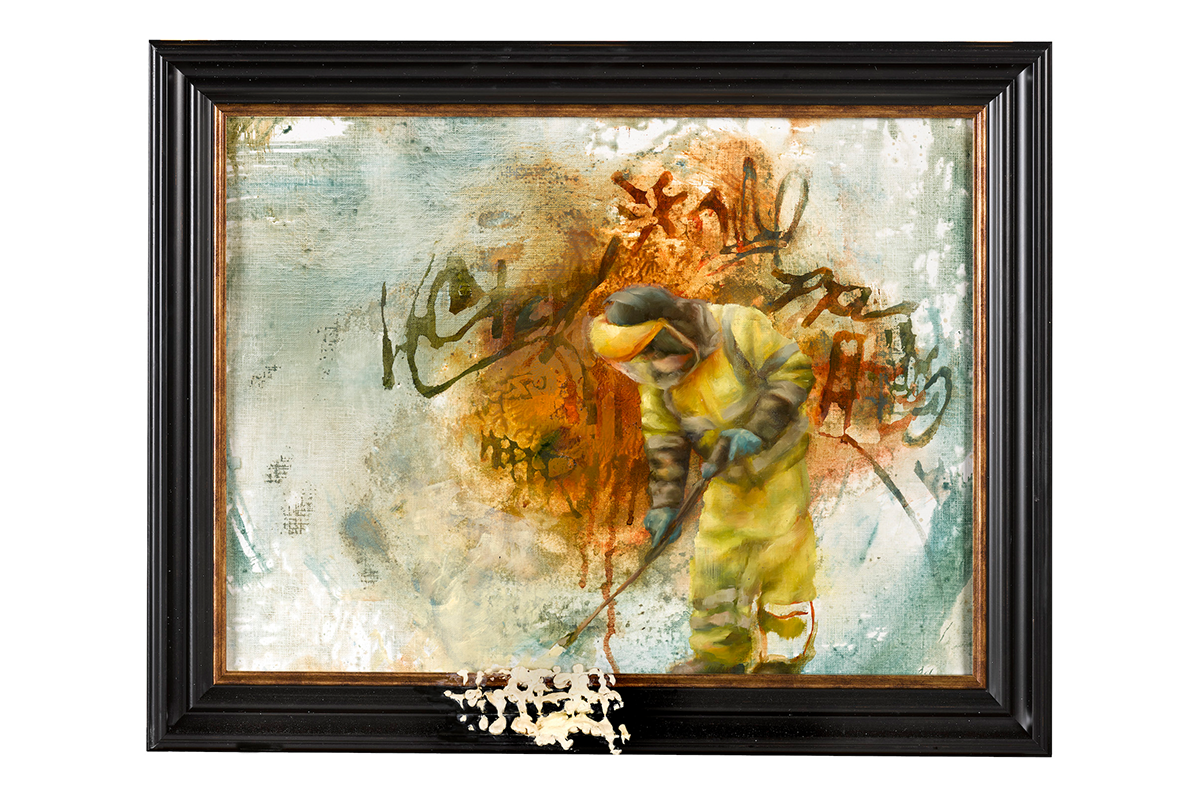 Leak Street, 2021, oil on canvas
How do you see yourself developing as an artist over the next few years?
I would love to continue travelling with my work seeing how new environments and cultures inspire my practice. I have this idea that one day I could look back on the paintings almost like a personal diary, detailing where I was, who I was interacting with and what was going on at the time.