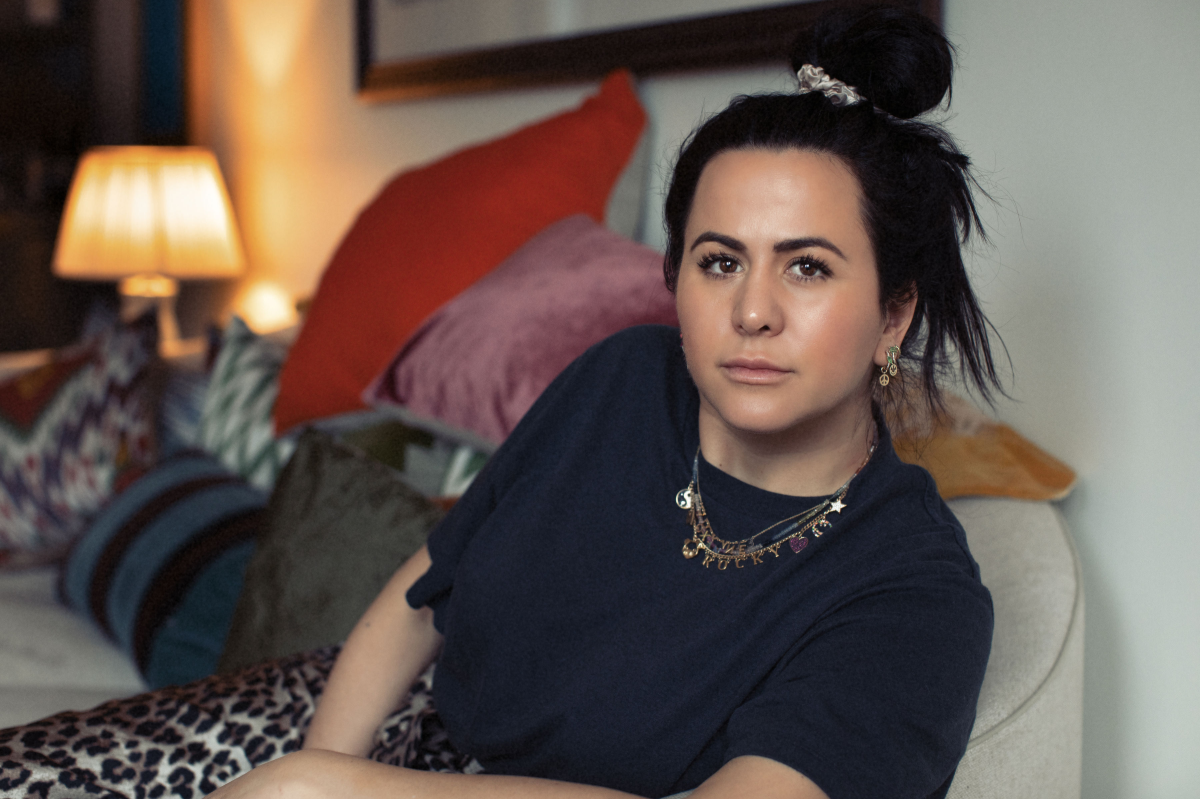 Meet Roxanne First, the London-based jewellery designer whose designs have fast become the most instantly recognisable and coveted jewellery in town. Roxanne has redefined the concept of lasting, luxury jewellery with diamonds, solid gold and semi-precious jewels, splashed in happy slogans, shimmering rainbows and sparkling smilies, that people never want to take off. We speak to the designer about how it started, her most treasured pieces and her favourite places to go. 
How did you first get into designing jewellery?
I have always been totally obsessed with diamonds (and coloured sapphires) ever since I can remember. I am fascinated by their sparkle - to be honest, totally obsessed. I was born in South Africa and I have family that work in the diamond industry there. On holidays to South Africa, I would go to their office and I wouldn't want to leave! Years later, I began helping friends with sourcing and designing engagement rings. Soon, one bespoke order became five and I found myself helping friends of friends. Simultaneously, I had always thought that there was a gap in the market for well-priced diamond jewellery, so whilst helping with engagement rings, I designed a small capsule collection of 'white t-shirt' jewellery pieces (everyday essentials) and sold them to family and friends. That was the beginning of Roxanne First.
You were born in South Africa but your Mother is Italian, how did these factors influence your jewellery design and ethos?
I was born in South Africa, but we left Johannesburg when I was quite young to live in Canada and then came to live in the UK. Even though I left South Africa when I was about seven years old, I continue to be inspired by its colourful landscape, incredible people and powerful energy. I don't know many places better than Cape Town, it is pure magic.
My Mom is Venetian and I grew up surrounded by fabulous Italian women. The way they wear their jewellery - enchanting and brave, unafraid to mix metals, stones, colours all at once - inspires me endlessly. I am sure they invented the phrase "more is more". My Mom was nicknamed 'Mr T' as one necklace was never enough, there was always a stack of at least 5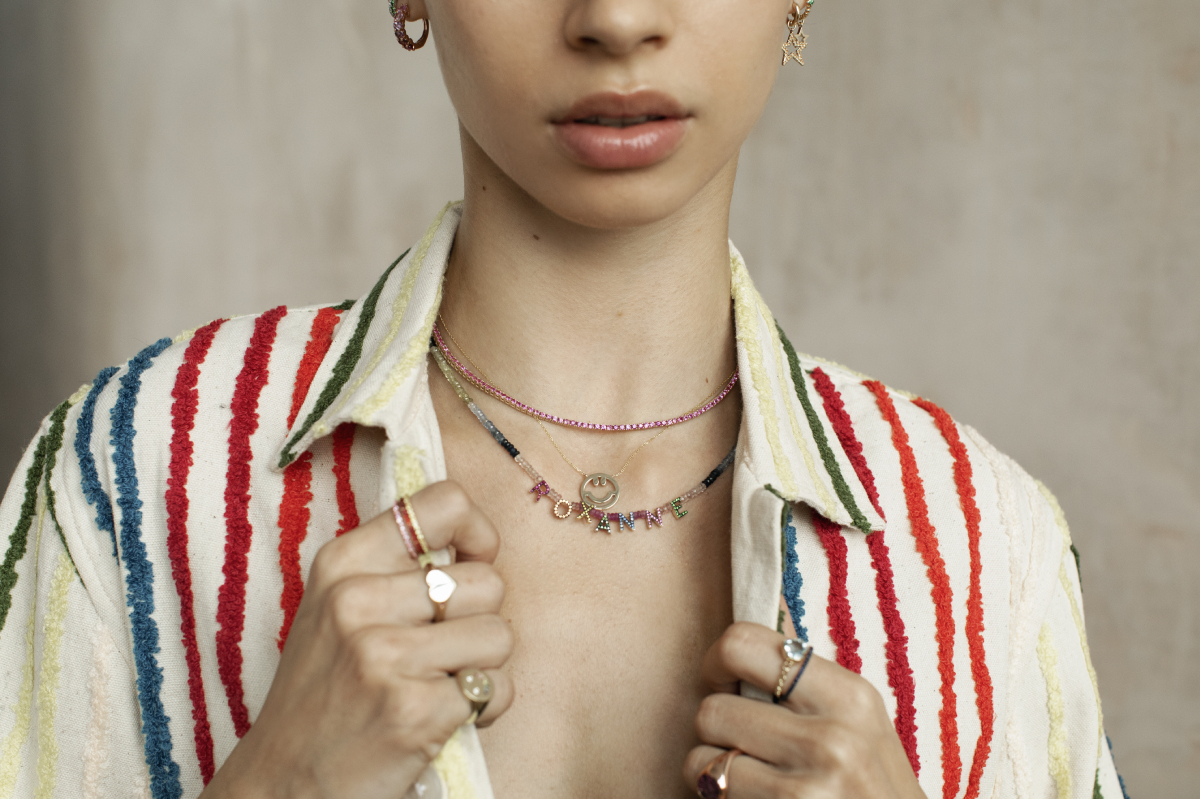 Which designer do you admire the most?
There are a few who I think are pretty wonderful, but my current crush has to be J W Anderson for Loewe. Loewe's Paula Ibiza collections are super duper cool.
What is your most treasured piece of jewellery and why?
That is such a tough question, I can't have just one - impossible! If I had to narrow it down to 3, it would be a pair of gold teddy bear charms my Mom gave me, which used to attach to gold hoops, very 90's! These were the original inspiration behind our dangly charms (of which we have a variety now). Another piece I totally love is my white diamond tennis necklace which I bought for myself after 2 years of working at Roxanne First; it was a real treat, a moment I will always remember and a piece I will treasure forever. Lastly, my rainbow sapphire 'Ciao' necklace which we sell online. I made my first sample a few years ago and on its first outing, a lady chased me down the street and bought it off my neck! It has been a bestseller since.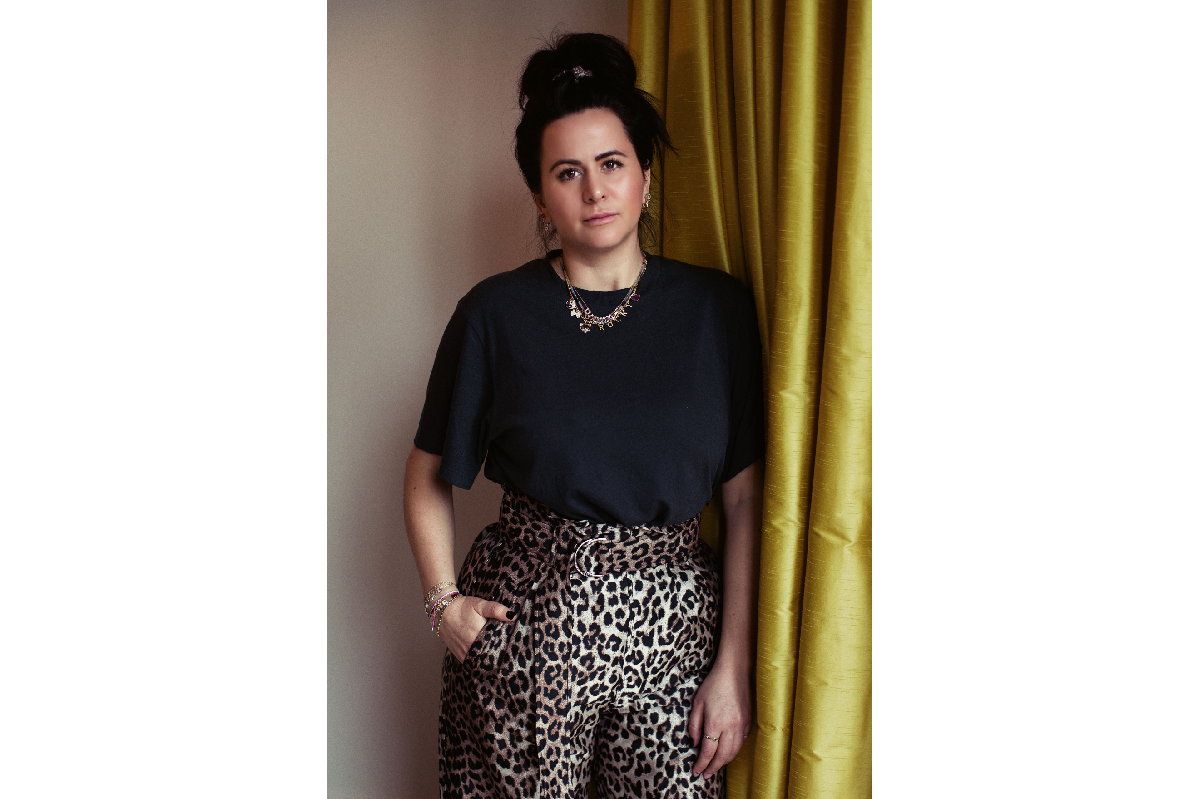 How has the pandemic impacted you personally and professionally?
The pandemic has been difficult, as it has been for most people. We have all had such a varied experience of "life during lockdown". I feel like we haven't really been able to "live" for the last year or so. I've missed my friends terribly - they are my world and not being able to see them has been really tough. My mother lives in South Africa and I find it really upsetting that I have no idea when I will next be able to hug her! Facetime just isn't the same. I now find doing everyday things a real joy. I try to take nothing for granted, which, I guess has been a positive outcome. I have a newfound gratitude for all the things I am able to do and the brilliant people I have around me. Professionally, my work has kept me sane during the pandemic and I have been so lucky to have been able to work all the way through. It has been my anchor and has given me purpose - and life - during lockdown.
Beach or adventure holiday as your first getaway when travel recommences?
Most definitely a beach - I can't wait to be in the sea! I dream of the crystal clear sea in Formentera.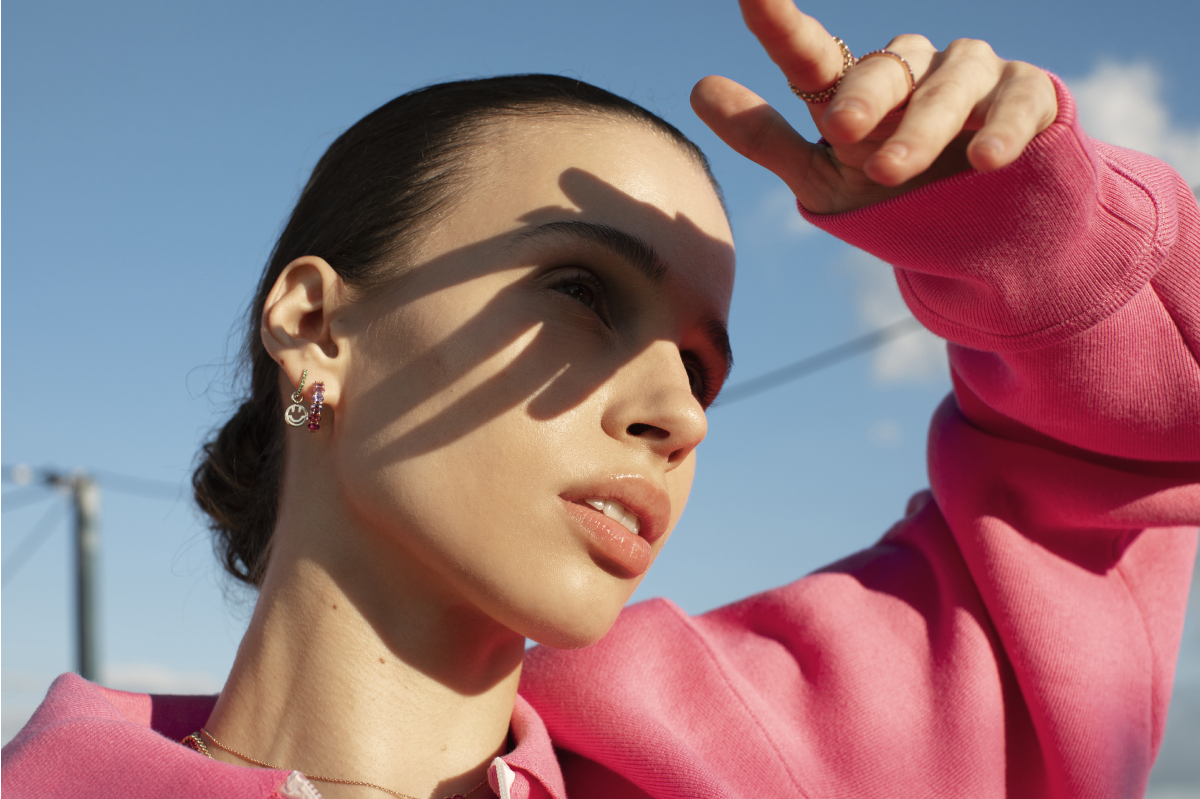 Favourite restaurant in the world?
Can I say my mother's kitchen? My mom is the best cook in the world, without a doubt. If I had to pick an actual restaurant, it would probably be The River Cafe. However, I recently went for dinner at Campania and Jones which was just like being away, if you haven't been - go, go go!
Who would you be dining with there?
My mother, brother, my bulldog Boicey, my pals and my boyfriend James.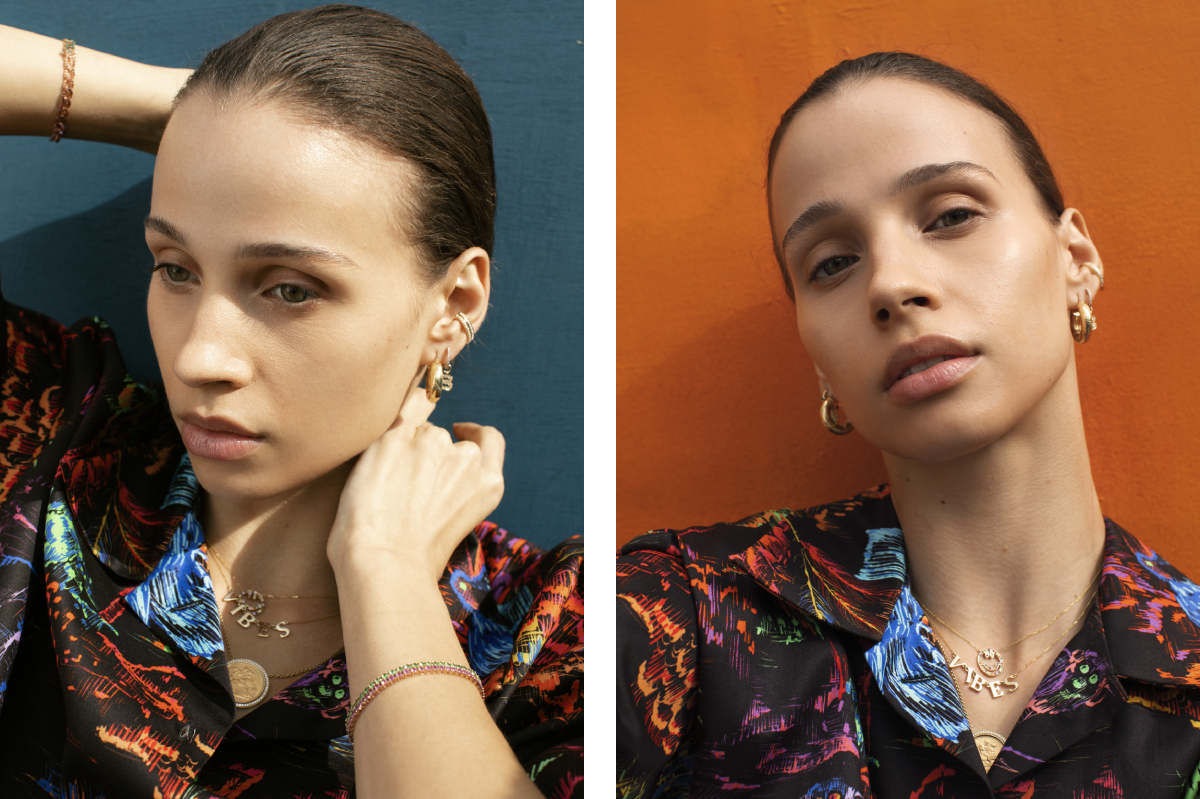 Why is working with just solid gold so important to you?
For me, the best piece of jewellery is one I never have to take off - I sleep in all the jewellery I wear, it really has become part of me. Jewellery is definitely an investment (for me), so I would rather invest in a piece of fine jewellery than a few costume or vermeil pieces. Jewellery holds so much emotional value; memories of a particular person, a moment in time - how amazing is it to be able to immortalise that memory and perhaps pass it on to the next generation.
What's your favourite colour in the rainbow?
This is a very tough question! Despite it not being in the traditional rainbow, it would have to be lilac, it has been my forever favourite since I can remember.