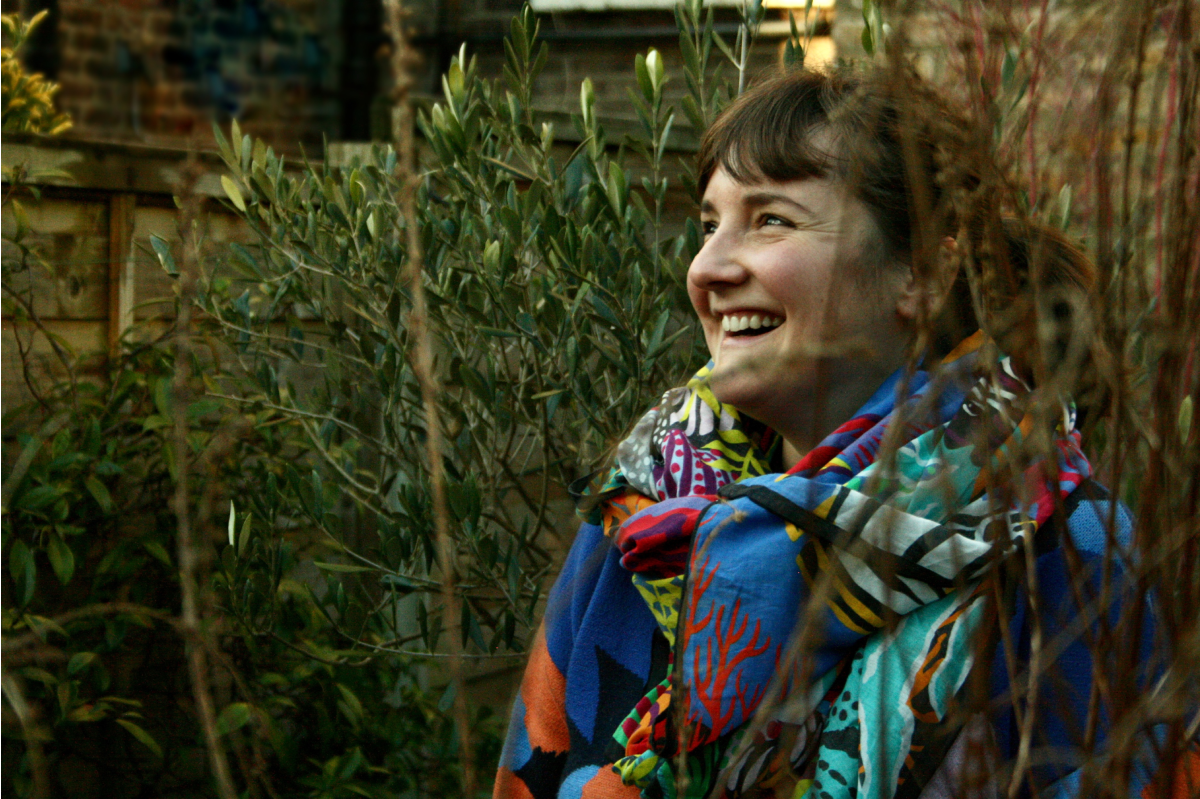 Meet Alice Shirley, British artist and Vanderohe Ambassador for marine conservation. A childhood spent outdoors sparked Alice's love for the natural world and since being headhunted by Hermès in 2012, Alice's vibrant, nature-filled carré scarves have drawn waitlists around the world, each depicting animals and landscapes in exquisite detail. In 2020, Alice teamed up with Vanderohe to raise money for one of the world's leading reefscaping programs and has recently released the second in her series of prints, The Coral Triangle, with all proceeds going to Marine Savers.
Where did your fascination with nature – and capturing nature through your art – begin?
I cannot remember a time when nature was not fascinating to me. I was lucky enough to grow up in London with a garden, lots of nearby parks, including Hampstead Heath and Regents Park. We had lots of pets, and holidays that immersed us in nature. A lot of time was spent at my grandparents' in Wales, where we were lucky enough to be very free to roam about outdoors, feral essentially, and come back in for meals. I remember starting to draw animals because they were the most interesting things to me, I thought they were beautiful and spent a lot of play time pretending to be various animals.
Why is marine conservation so important to you?
The same grandparents who lived in Wales would sail their boat with us in Scotland and along the coastline of Wales and Ireland. There we encountered whales, dolphins, seals, countless seabirds, fish and we could observe, up close, the magical coastline with its rockpools. If we do not protect the oceans then our lives are lost, the lifeline to the health of the entire planet is lost.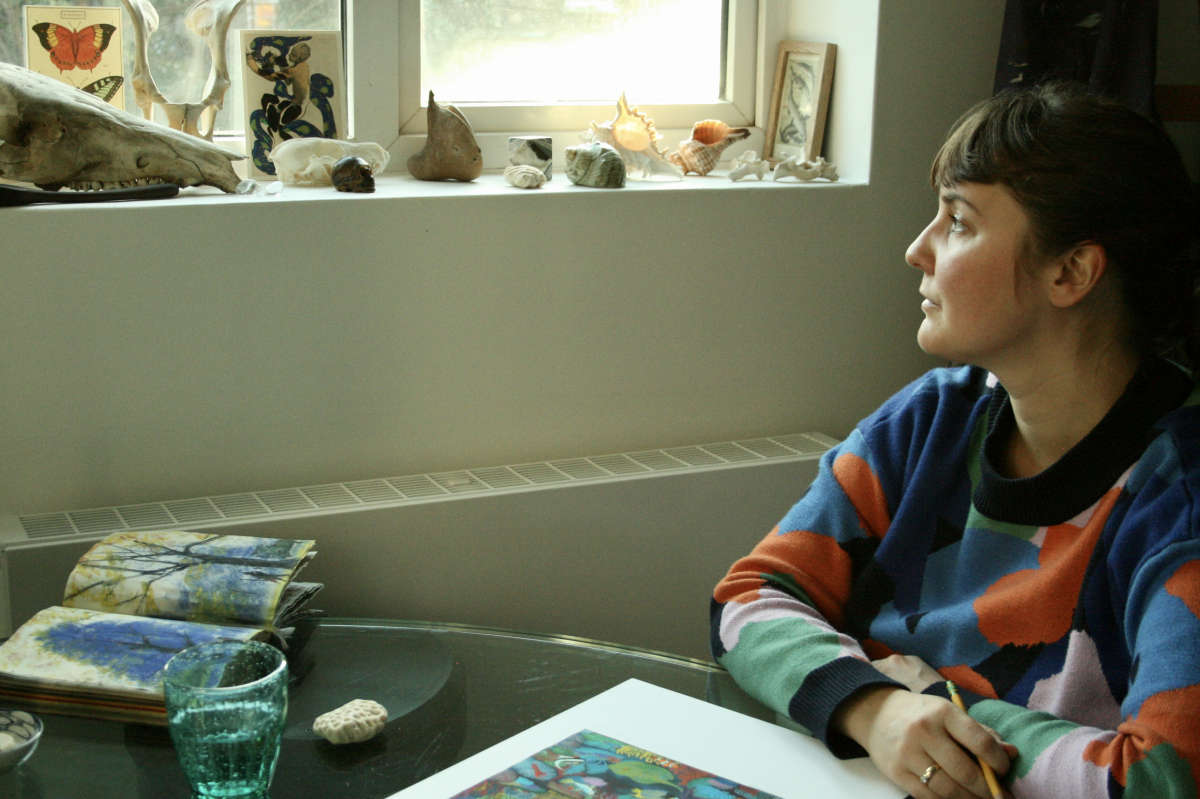 What is your favourite flower/animal and why?
My mind changes all the time, with the seasons. At present, it is a beautiful pair of Japanese apricot trees (Mume Beni-Chidori) in blossom in the garden, pouring scent into the cold air, in a deep hot pink, cheering up the greyest darkest days of winter and reminding us of Spring on the way. I have always loved otters - they play, they live in two landscapes, water and land, and are one of the most ancient mammals in Britain; they are liquid poetry in the water.
What have you most enjoyed painting and why?
The next painting… it's always the next that excites me the most because all is yet to come.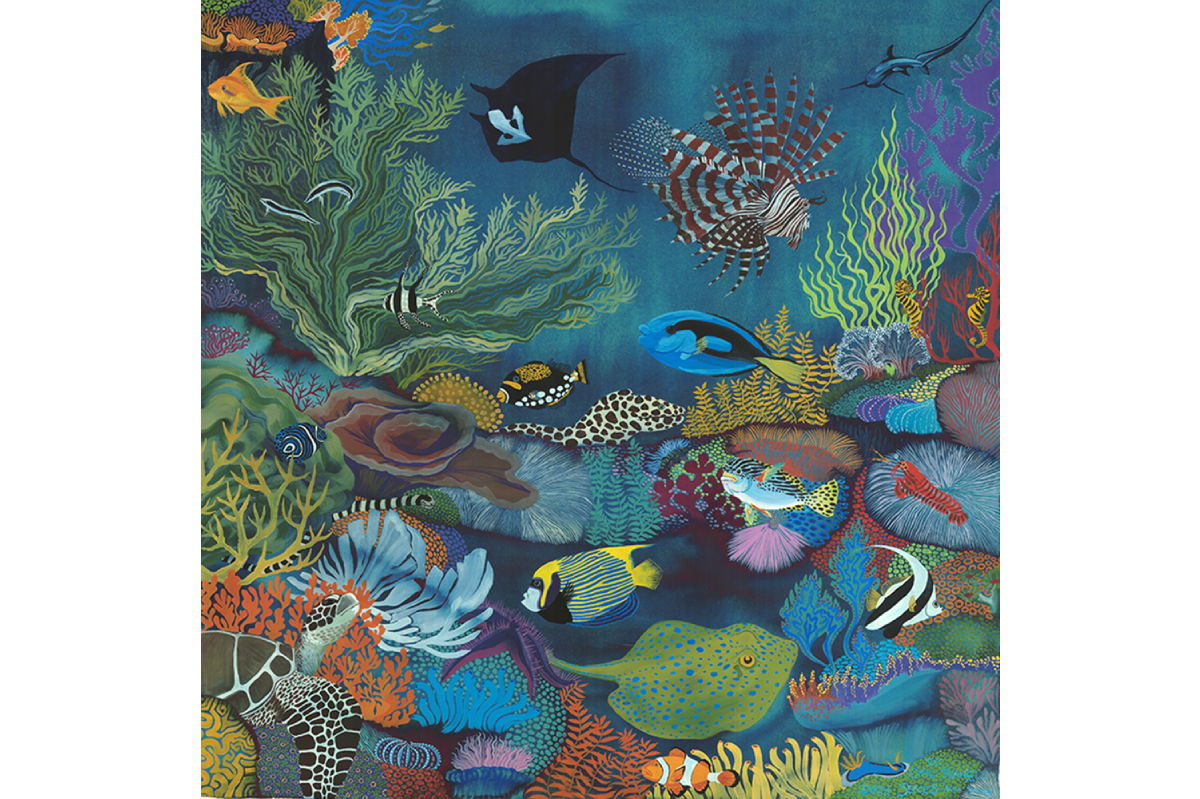 The Coral Triangle
VANDEROHE x ALICE SHIRLEY
What has been your most challenging commission?
Probably the year I worked on the Biophilia Project for Synchronicity Earth. I painted eight habitat paintings – one is the Coral Triangle painting for this collaboration – and I hand-painted and decorated 550 endangered animal masks for guests to wear at the Biophilia Ball at the Natural History Museum in London. Alongside that, I created three new Hermès scarves… it was an incredible creative endeavour, but I did feel completely burnt-out afterwards for a couple of months. However, I then travelled to Vietnam, which helped to top up my creative energies again.
How does environmental awareness impact your lifestyle choices?
I try to buy vegetables in season, grown in the UK, and organic when possible. I buy clothes that are good quality and made to last. I recycle and try to minimize my use of the ever-present plastic. I do not own a car and walk or take public transport whenever I can, a taxi if essential. I garden organically, compost all household waste in our Hotbin and I try not to be too tidy when gardening, to allow nature in.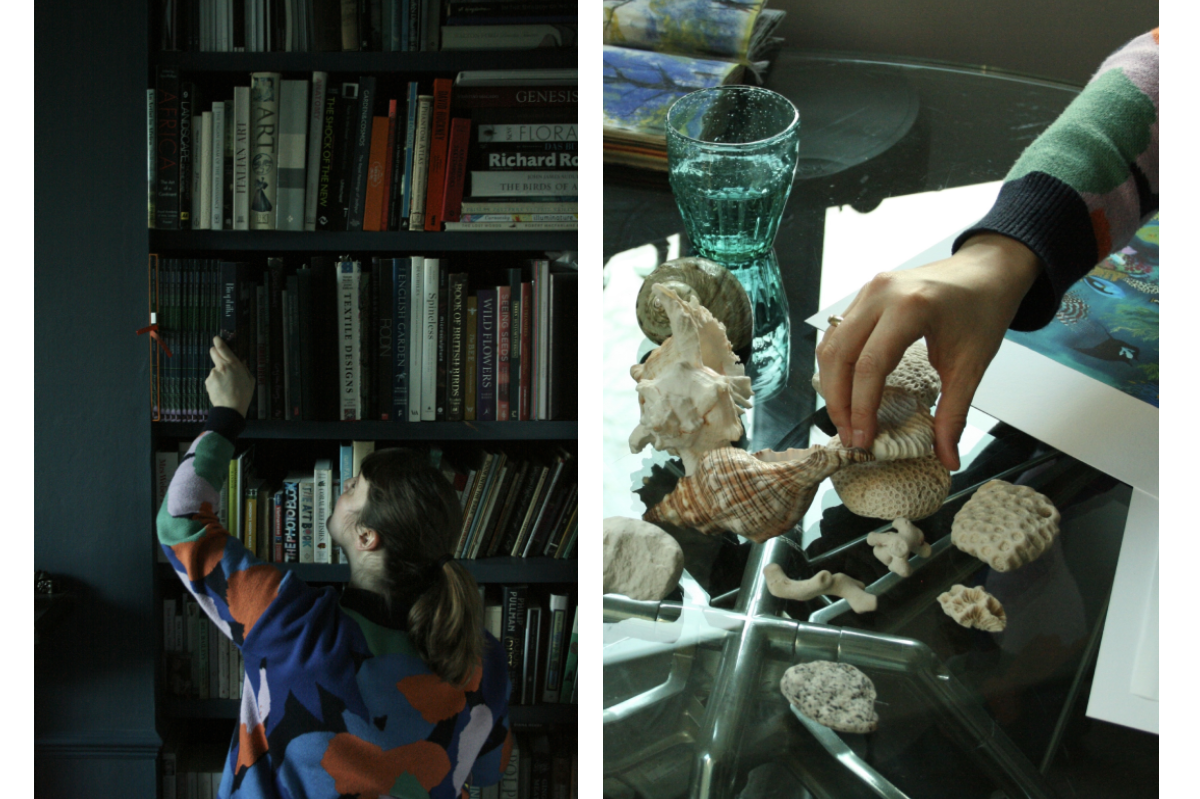 How do you start your day?
At the moment, often with a nap, I have a teething baby who gives me little sleep.
What have the events of the past year taught you?
That friends and family and socialising are vital parts of being human. That touch and distance matter. That we don't need half the stuff we have. That nature is wonderfully present, waiting to be noticed and given room.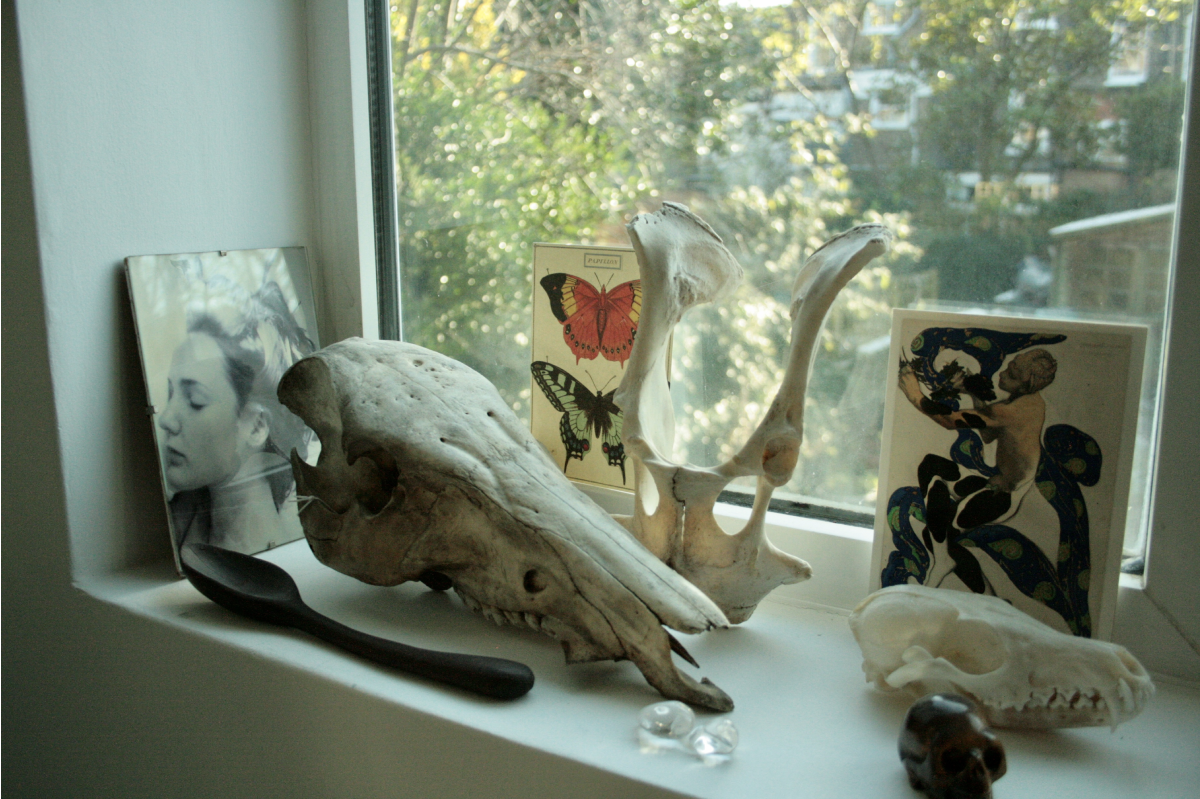 Who inspires you?
The people I love.
What are your pearls of wisdom you'd write down for your son to read when he's older?
Be kind. Experience life broadly. Explore. Love the natural world. Be happy.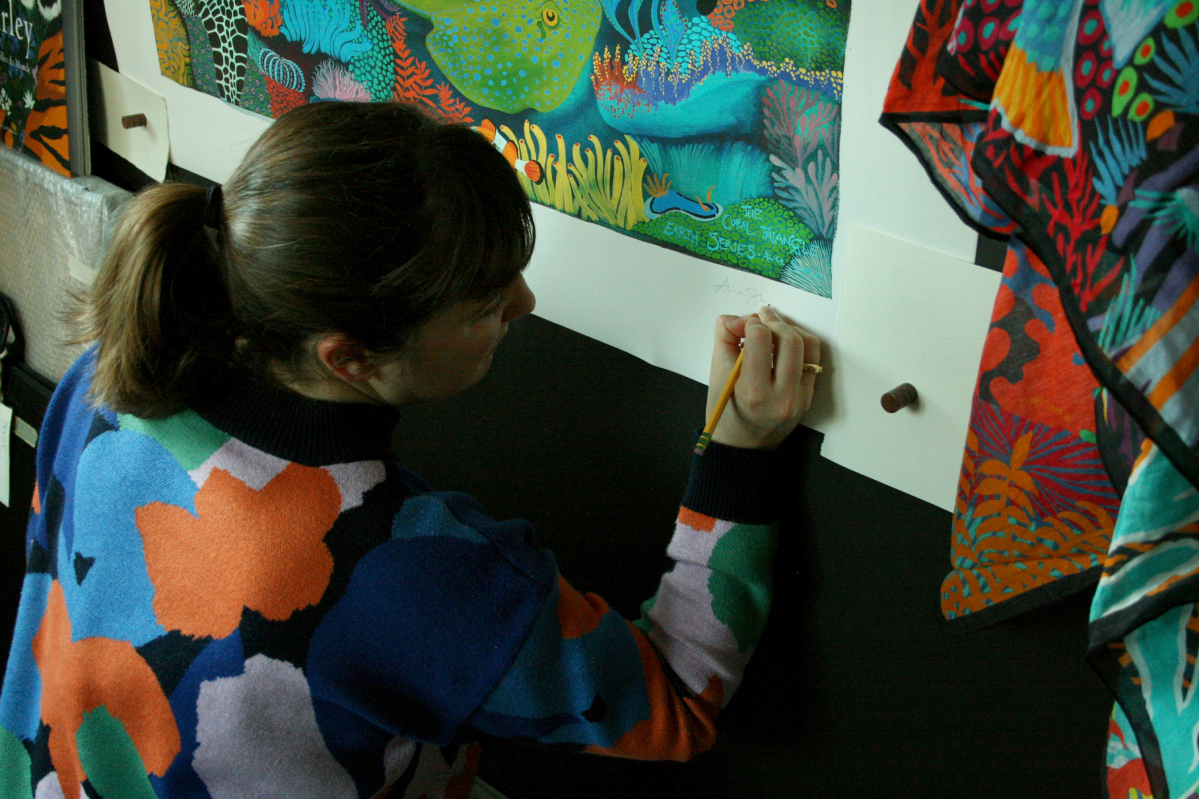 Imagery ©️ Henrietta Shirley