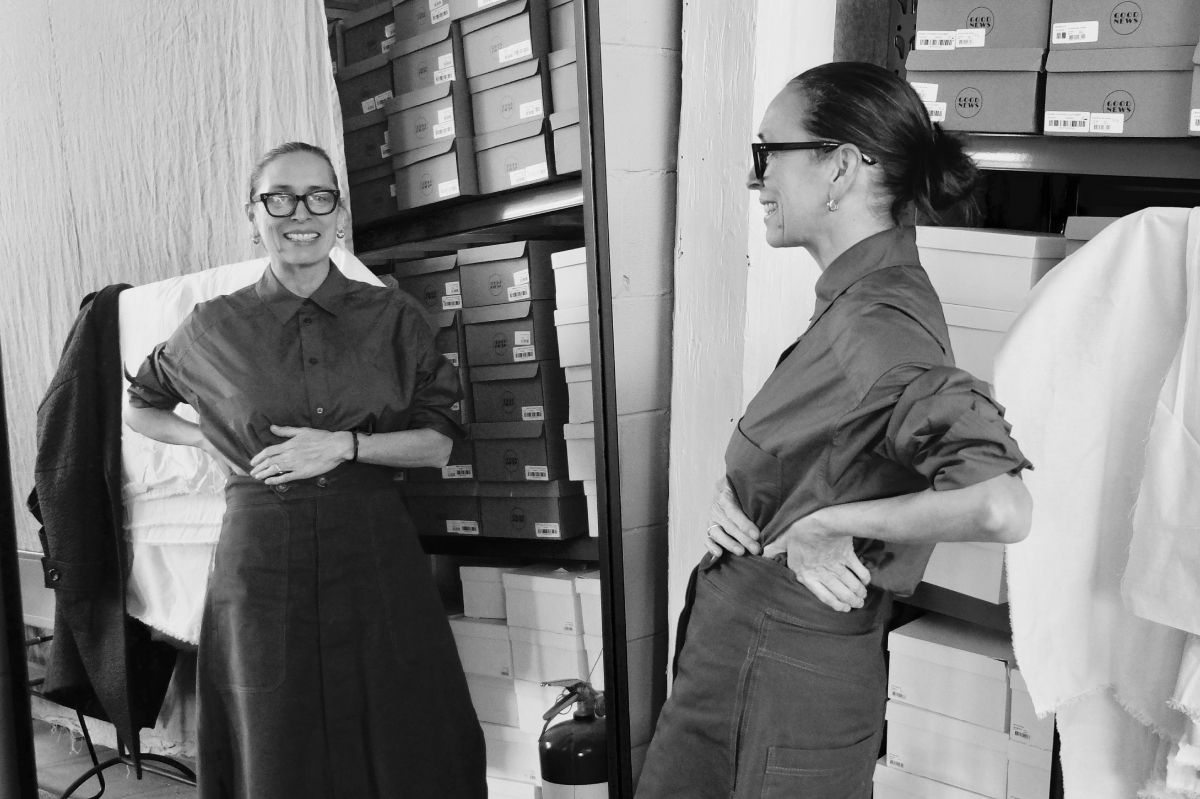 Meet Charlie Gray, British international celebrity portrait and fashion photographer. If beauty is more than skin deep, Charlie is expert at capturing it. He's worked with every major publication as well as Netflix, Universal Pictures and Warner Bros and he's photographed some of the most iconic actors of our time. At a moment in history when we collectively struggle with an imposed feeling of isolation and instrospection, Charlie's playful approach to characterisation, with all its brilliant rambunctiousness is a tonic we all need.
Your design ethos seems to be focused on ageless, beautiful, and functional pieces that resonate deeply with an individual – pieces to last and to fall in love with; rather than whimsical trends. Has this sustainable approach to fashion always been at the forefront for you?
Honestly, I've never thought too much about it as an actual approach. I have always made clothes for myself and my friends really and that became the framework for what evolved. Something for everyone, something to love, and a sort of inclusive approach to what was made.
How has Lee Mathews' aesthetic evolved over time?
As the business grew, there were times that I felt the need to experiment, break out from what I'd been doing for a long time. It certainly didn't always work, and the general adjustment into "what really works" has been the aesthetic driver you could say. It has grown up a lot, is less 'unfinished', and perhaps more modern.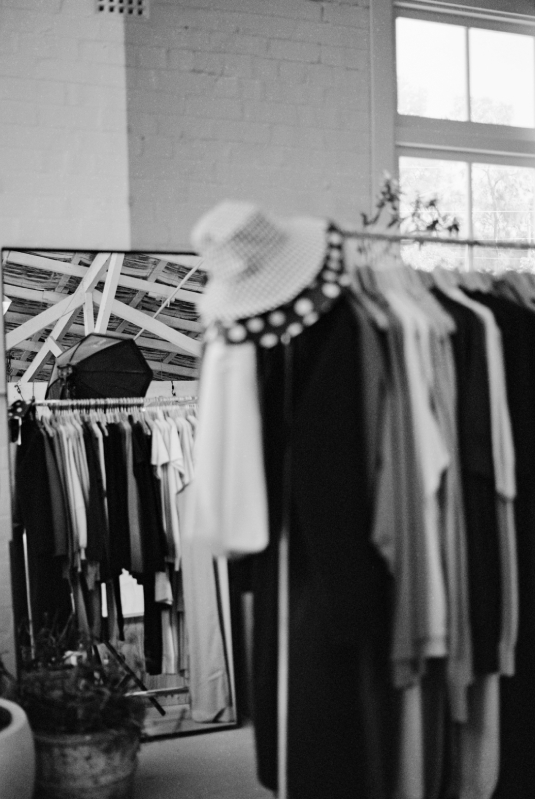 What inspires each of your collections – where do you begin when approaching designing any new collection?
It starts with colour, print and fabrics - because we have retail stores, it impacts how you think about a collection. What does it do to the store environment after the previous season? what is the season or month that it is intended for? The palette and then the prints start to inform the references, Albers, Anne Twitt, Elsworth Kelly, to name a few. And there always seems to be a soundtrack.. what we were listening to at the time seems to stick in your mind and does have an effect on what you do, strangely!
Does environmental awareness affect the way you run your business?
We are small, so necessity is often the mother of invention as they say. You have to be resourceful. Having used linen, cotton, silk and wool forever, it has never been a conscious decision but has certainly become a greater focus. we do look at process at the beginning of every season to see if we can improve.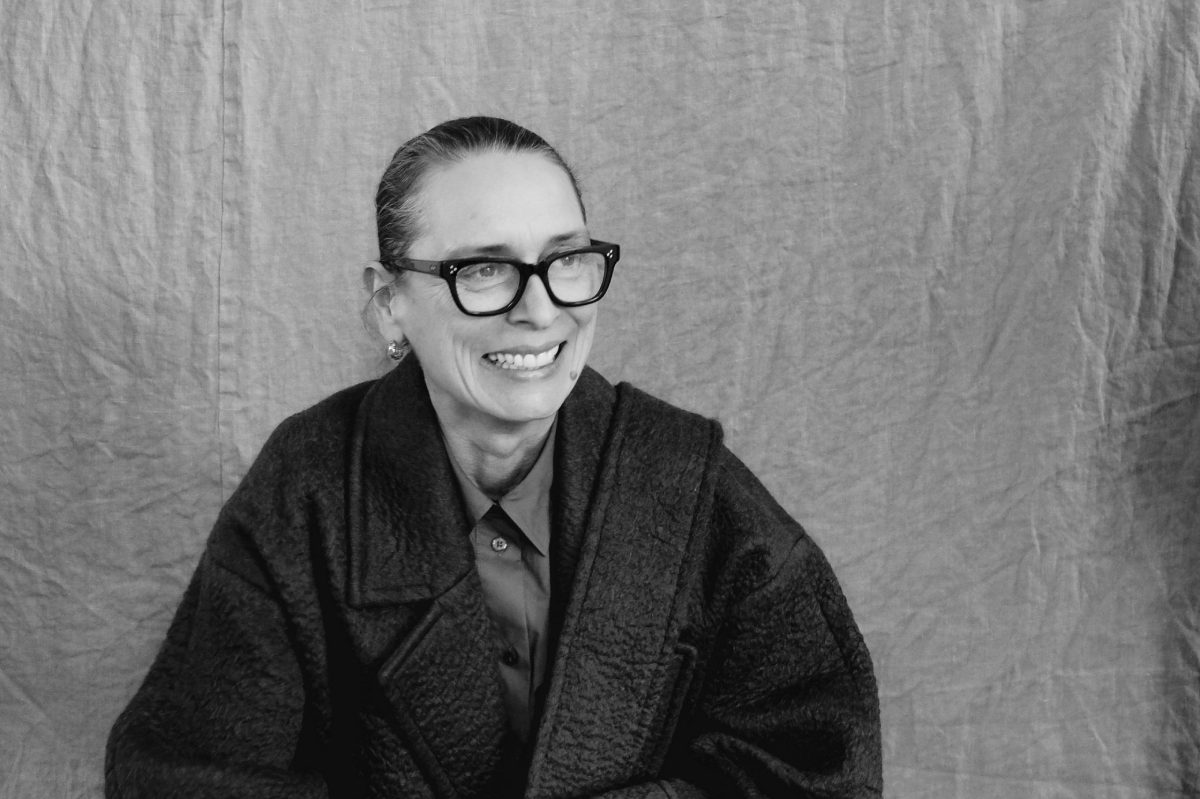 How do you start your day?
Lockdown has definitely I have a coffee at home, check emails, find a good podcast and set out with Ted (my welsh corgi) and walk to work. It's a great way to start the day.
What does your beauty routine look like?
Hmm, I'm not a very good person to ask about this - I use Dr. Hauschka rose day cream - always have. That's about it! Sometimes a cleanser and sometimes a facial scrub!
What does beauty mean for you?
Living in an environment which helps to feel how you feel, makes you feel well and happy because it is beautiful.. like a walk in the forest or park, or seeing an extraordinary piece of art. Beauty is so much more environmental and tactile for me.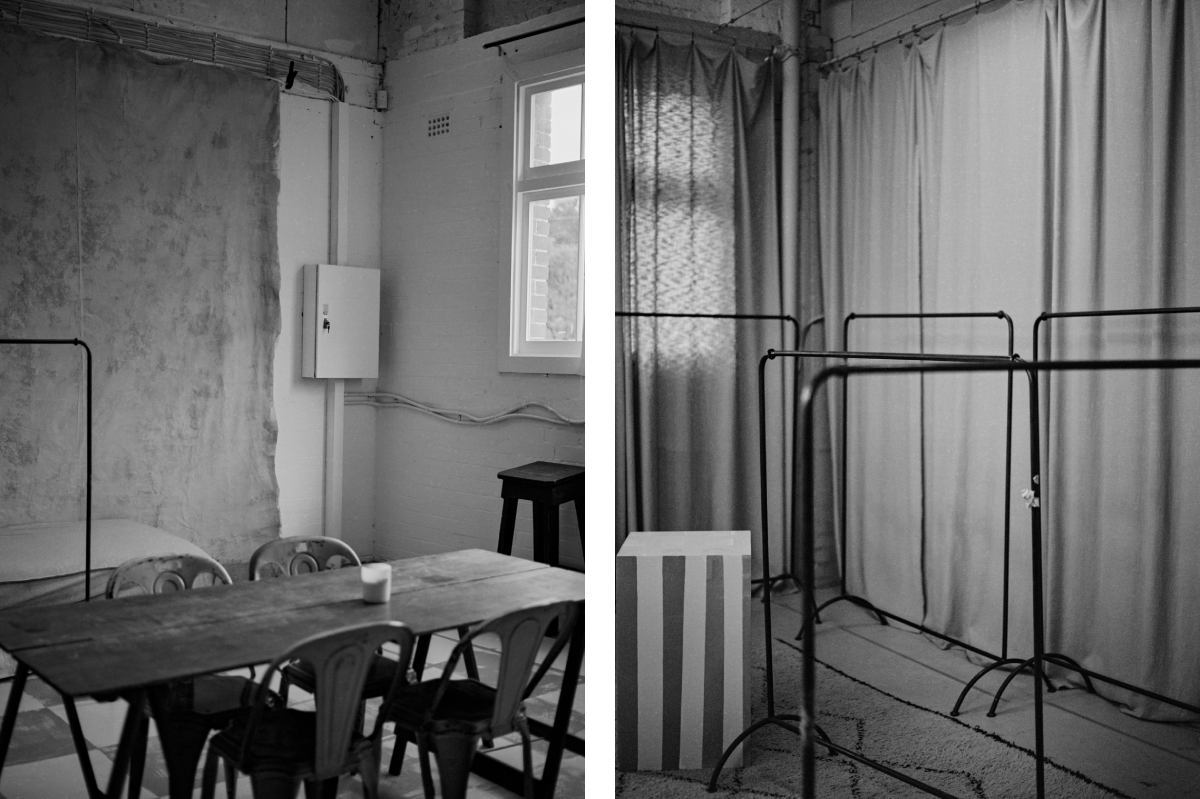 Who inspires you?
Gosh, so many people. Sonia Delaunay, Isamu Noguchi, Charlotte Perriand, Le Corbusier, Virginia Wolf, Agnes Martin, Lee Miller, Dries Van Noten, Rei Kawakubo, Stephen Hawking, Elon Musk, Alice Waters - the list goes on.
You've said that your one motto is "make good things" – do you apply this beyond your business into other parts of your life (ie. does it govern how you live – feel free to expand on styling the home etc)?
I'm a homebody when I'm not at work and always fiddling about in the kitchen, or moving things around the house, thinking about the next thing to make or recover or read. Having a lot of visual references around is really important to me and how I feel generally.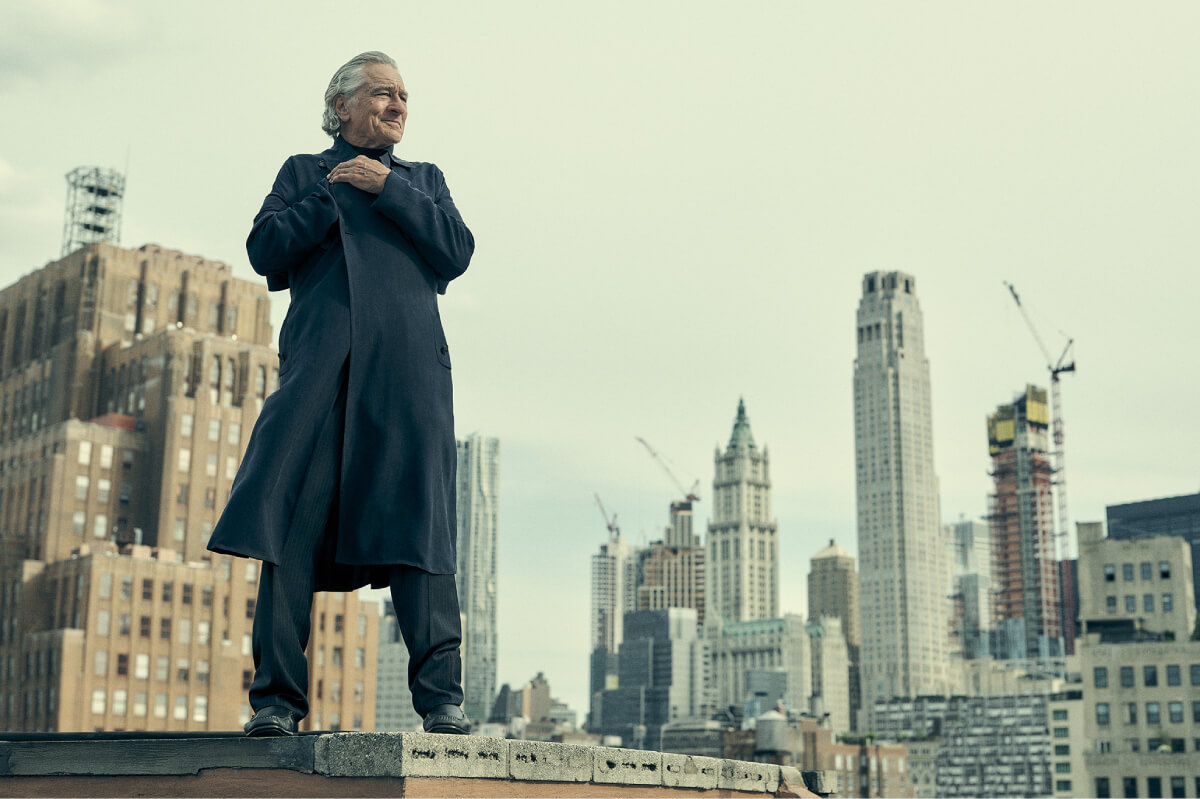 What is your vision for the future? How do you envisage the events of 2020 changing the fashion landscape and the way businesses operate?
We are all on a long road, and no one really knows where we will end up, but for now looking inward at the heart of the business, who is here, who does what and how? They are questions we are asking of ourselves. Can we change and move easily if required? What do we do that defines us and what else can we do to grow in a new way which feels like it fits with the times. We are very focused on our friends and collaborators and how to support them and work on things together so we all survive and grow. It feels natural and hasn't been hard. We are also working a lot more locally which has its challenges, but has also been a lifesaver for some small businesses and helped us to stabilise. It feels like that isn't going to change how we have started and that is a good thing, I think. It's all quite positive strangely, in such uncertain times!
 All imagery ©️ Simone SIlverman