Bringing together a community of inspirational people and going back to the roots of Vanderohe as a beauty insider forum. We take you to the heart of the people who inspire us, as they reveal their daily routine, beauty tips and tricks, and share what motivates them.
P I E   H E R R I NG
Meet London-based artist, Pie Herring, whose current exhibition 'Fortitude' marks her solo debut, inspired by - and reflective of - the effects of the pandemic and the importance of thinking beyond boundaries.
R O X A N N E   F I R S T
Meet Roxanne First, the London-based jewellery designer whose designs have fast become the most instantly recognisable and coveted jewellery in town. Roxanne has redefined the concept of lasting, luxury jewellery with diamonds, solid gold and semi-precious jewels, splashed in happy slogans, shimmering rainbows and sparkling smilies, that people never want to take off. We speak to the designer about how it started, her most treasured pieces and her favourite places to go.
A L I C E   S H I R L E Y
Meet Alice Shirley, British artist and Vanderohe Ambassador for marine conservation. A childhood spent outdoors sparked Alice's love for the natural world and since being headhunted by Hermès in 2012, Alice's vibrant, nature-filled carré scarves have drawn waitlists around the world, each depicting animals and landscapes in exquisite detail. In 2020, Alice teamed up with Vanderohe to raise money for one of the world's leading reefscaping programs and has recently released the second in her series of prints, The Coral Triangle, with all proceeds going to Marine Savers.
R Y A N   P E M B L E
Meet Ryan Pemble, England polo player and winner of both the Queens and Gold Cup tournaments. After years at the top of his game, he's now turned to developing future talent and is dedicated to leading a healthy lifestyle, both for himself and for a greener future. Vanderohe recently spoke to him about his love for the UK, his dedication to polo and his wellness regime.
L E E   M A T H E W S
Meet Lee Mathews, Australian fashion designer and visionary. Having fallen into fashion design by request from those who saw and loved the clothes she made for herself, Lee has maintained a unique approach to design: one that is forever evolving but that is also timeless; one that slips seamlessly into seasons and yet feels seasonless and one that has considered sustainability long before we were made aware of its importance.
C H A R L I E   G R A Y
Meet Charlie Gray, British international celebrity portrait and fashion photographer. If beauty is more than skin deep, Charlie is expert at capturing it. He's worked with every major publication as well as Netflix, Universal Pictures and Warner Bros and he's photographed some of the most iconic actors of our time.
N O Ë L L A   C O U R S A R I S   M U S U N K A
As Founder of Malaika, a non-profit operating in the Democratic Republic of Congo, Noëlla Coursaris Musunka has become an inspirational force for ending gender inequality in the classroom.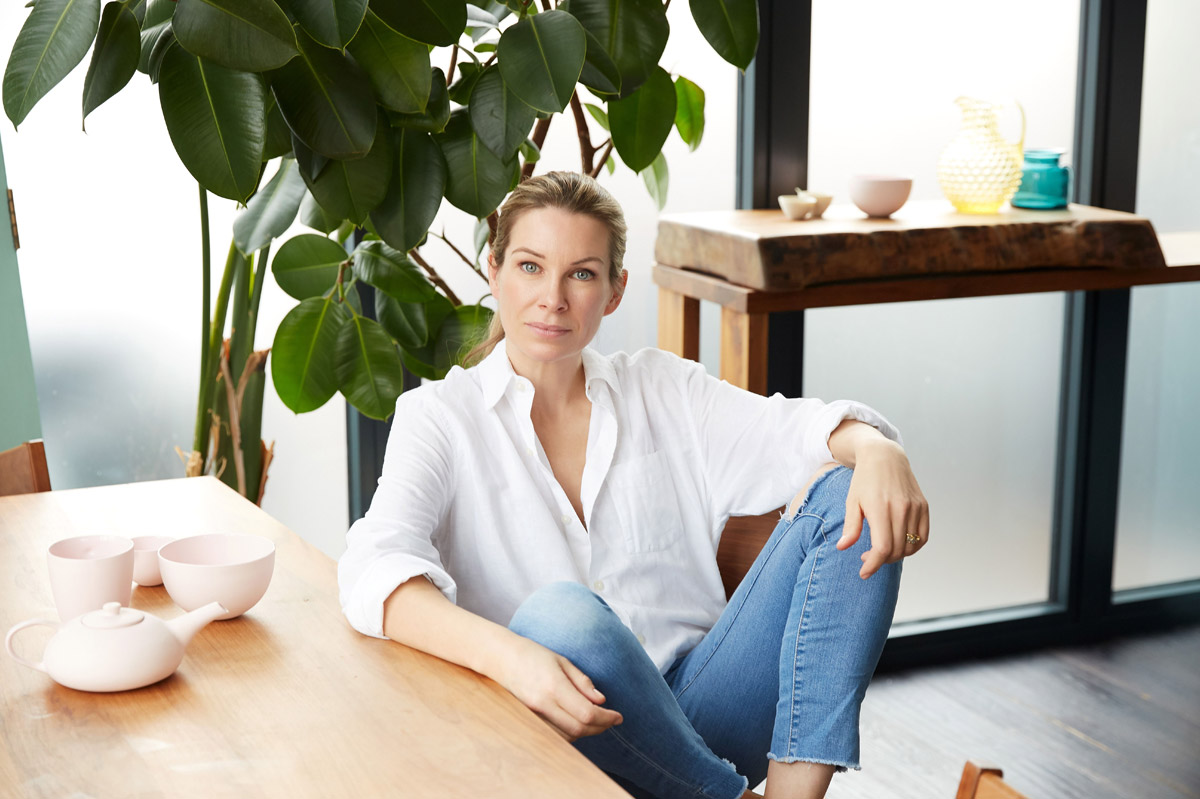 P I P P A  V O S P E R
Meet Pippa Vosper, mother, writer and authority on creative living. After years making her name as a stylist for US Vogue, W and Harper's Bazaar, Pippa has recently carved a new path.